Before we get into the depth of it, the mandatory
TLDR;
- Drop-down Parameters
- Notebooks from Templates
- Google Sheets integration
- Dark mode 🌓
1. Drop-down Parameters
You can now define a list of values for your parameters and they will be shown as a dropdown menu.
Simply, choose the list option when editing a parameter and add your values to the list below. The "Display as" property is optional and will apply wherever you define it.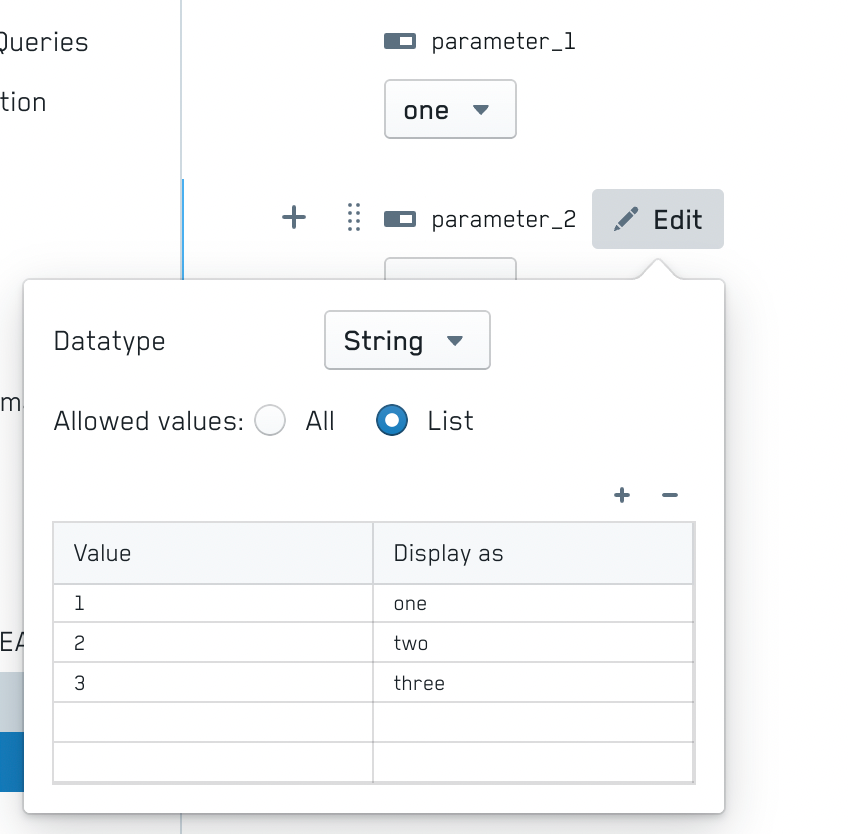 2. Notebooks from Templates
When creating a new Notebook you can now choose from a selection of templates, rather than an empty Notebook to start with.
The three options we supply for now are "Ad-hoc Query", "Data transformation", and "Report with Charts", and are designed to showcase a couple of basic PushMetrics functionalities and concepts.
On our next iteration of the feature we will make it possible to add your own Notebooks to the template gallery using a simple tag.
We will also be working hard on adding more templates to the current set!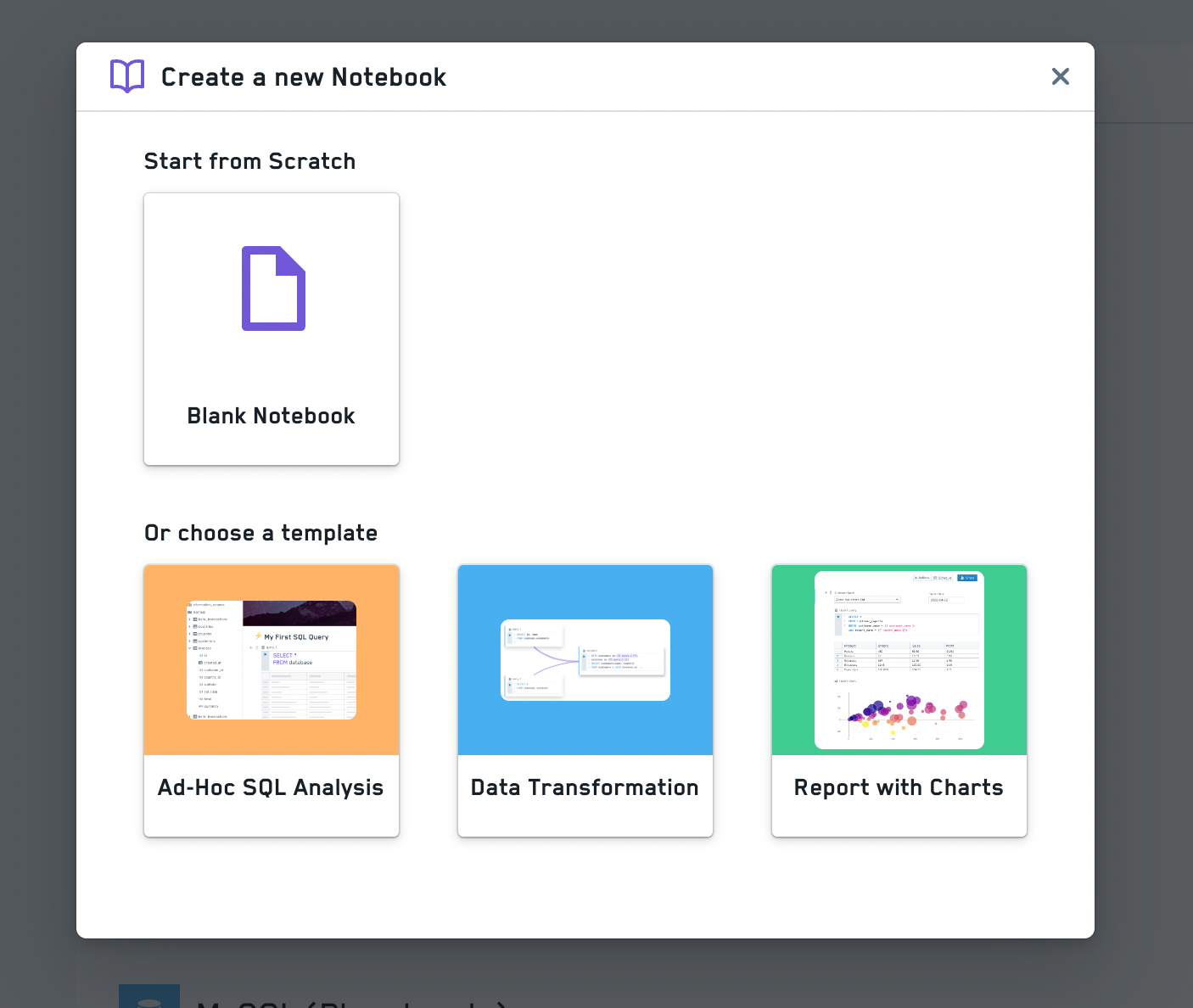 3. Google Sheets Integration
Need to send data to a Google Sheet? Or retrieve data from the same? Ideally even schedule that process?
Yeah, us too.
We're happy to introduce a new Google Sheet SQL connector that allows you to write SQL queries against a Google Spreadsheet document.
If your sheet is public, you can simply go ahead, add the sheet URL and start querying.
You can also create a simple catalog of sheets with aliases, then query just like you would query regular database tables.
To allow access to a private Google Sheet, you will have to create a Google Service Account, which is explained in the documentation.
Voila:
4. Dark Mode
Finally, a solution for those of you that just can't get their eyes off PushMetrics Notebooks. Bright Notebooks might have drained your eyes' precious energy faster than necessary. Switch to dark mode and you'll be able to squeeze at least another couple of hours of work out of them. Just please don't forget to stay hydrated.