🌎 Public Notebooks
Notebooks can now be public on the internet. It has never been easier to share data insights with the world.
If you publish a notebook publicly, users that are not logged in can view but not edit or run the notebook. They can see the most recent result and charts, the underlying SQL code but have no access to the underlying datasources.
Public notebooks have another great use case: They can be used as templates as you can make a copy of each public notebook into your workspace.  

Sharing Settings
One of the biggest limitations of previous versions is now resolved: It's now possible to specify granular sharing settings for PushMetrics Notebooks.
You can now specify if a Notebook is
public on the Internet (see above)
shared with everyone in the workspace
shared with individual users
or private to you
Furthermore, you can choose between two levels of access: view and edit.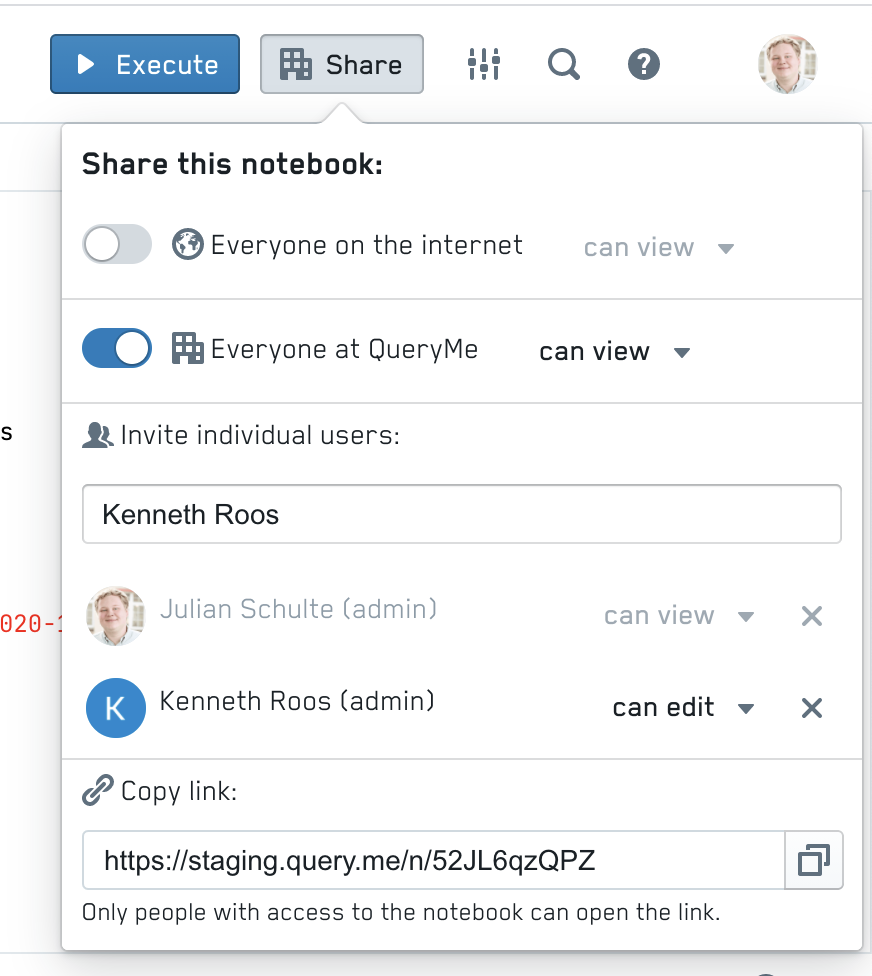 User Roles
We built the foundation of a sophisticated role based access control system into the app, starting with 3 base level roles for now:
Admins (can see and do everything)
Users (can do almost everything except managing users)
Guests (can only interact with the notebooks shared with them)
With this base roles, you can assign different levels of access to individual users.
Full Screen mode for SQL Blocks
Sometimes you need to focus or - if working on a long script - it makes things much easier if you can zoom in.
That's why we added fullscreen mode for SQL blocks: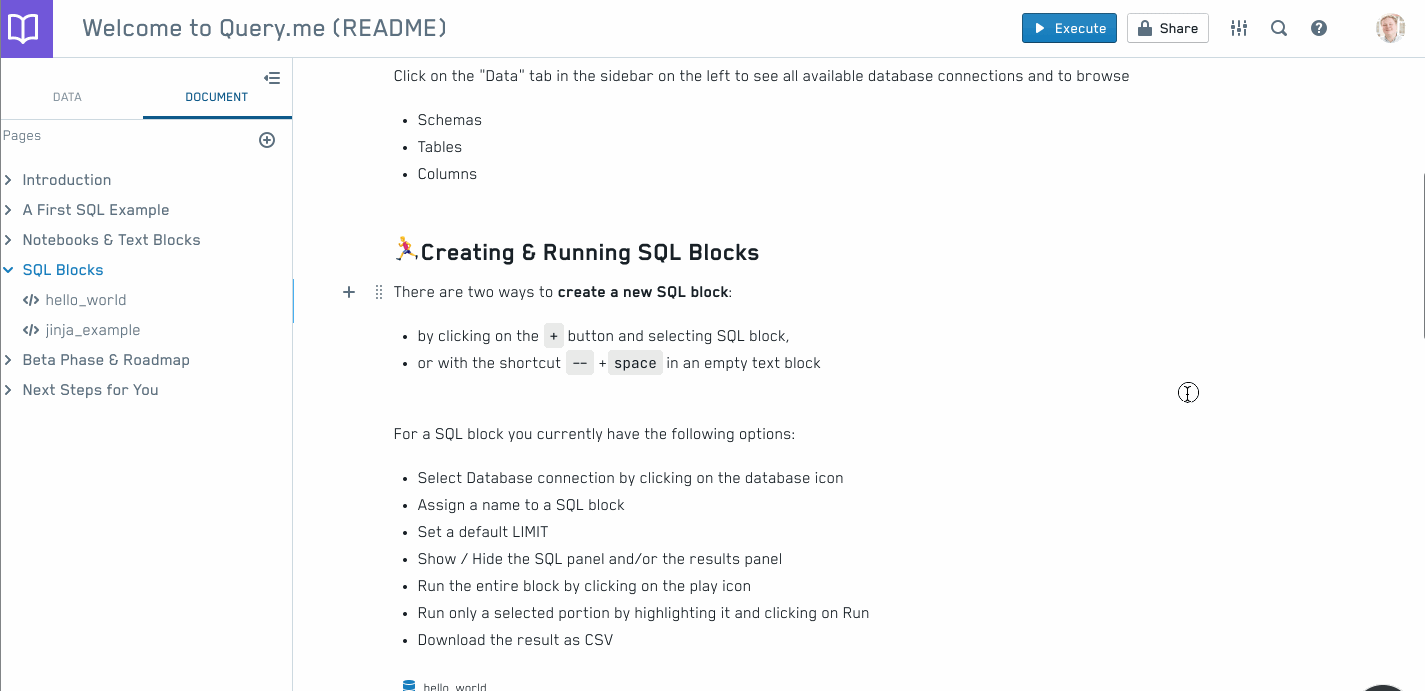 Support for JSON values in SQL results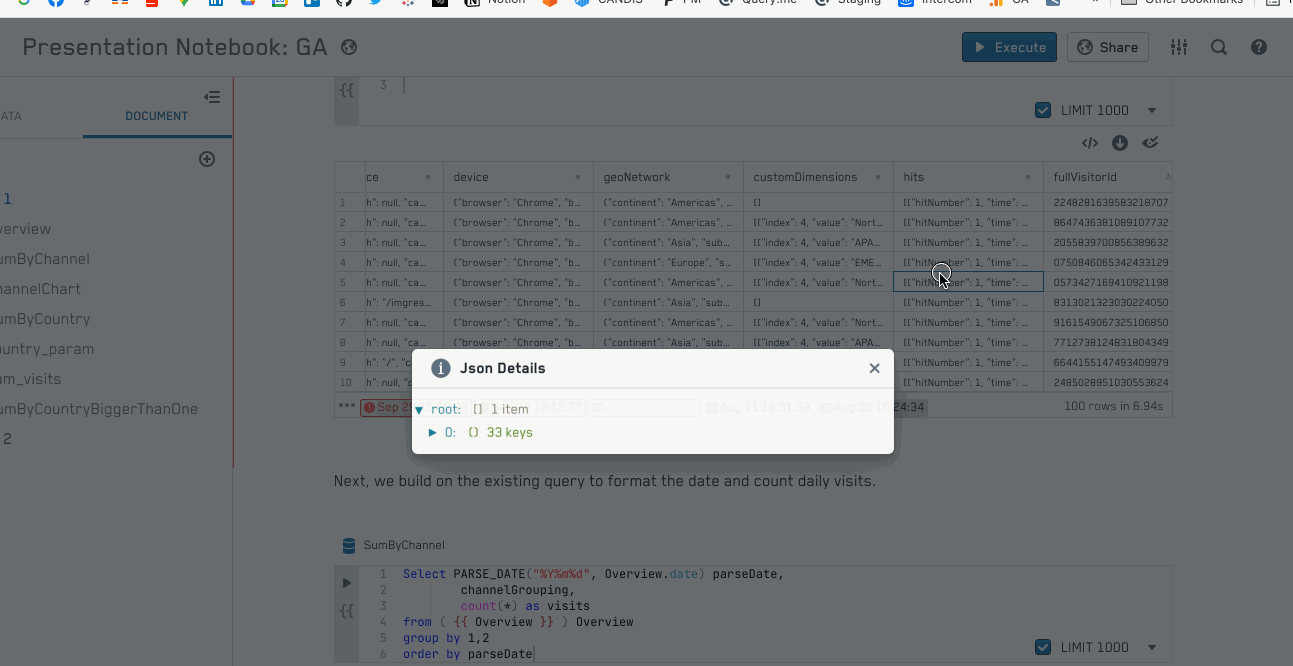 + Countless small improvements and fixes
We spent a lot of time ironing out glitches, small bugs and improving the general appearance and stability of the app.